With garlic, vinegar and a hint of chilli, this flavoursome dip makes the most of fresh tomatoes.
Heaped on sourdough bread and topped with olive oil, this delicious tomato dip by Happy Food's Niklas Ekstedt makes a healthy starter or side dish, or even a simple but tasty brunch.
Tomato dip recipe with sourdough bread and olive oil
Ingredients:

500g sweet and ripe tomatoes
3 shallots
1 clove of garlic
4tbsp olive oil
2tbsp red wine vinegar
1 red chilli
6–8 basil leaves, wood sorrel or herb of your choice
Salt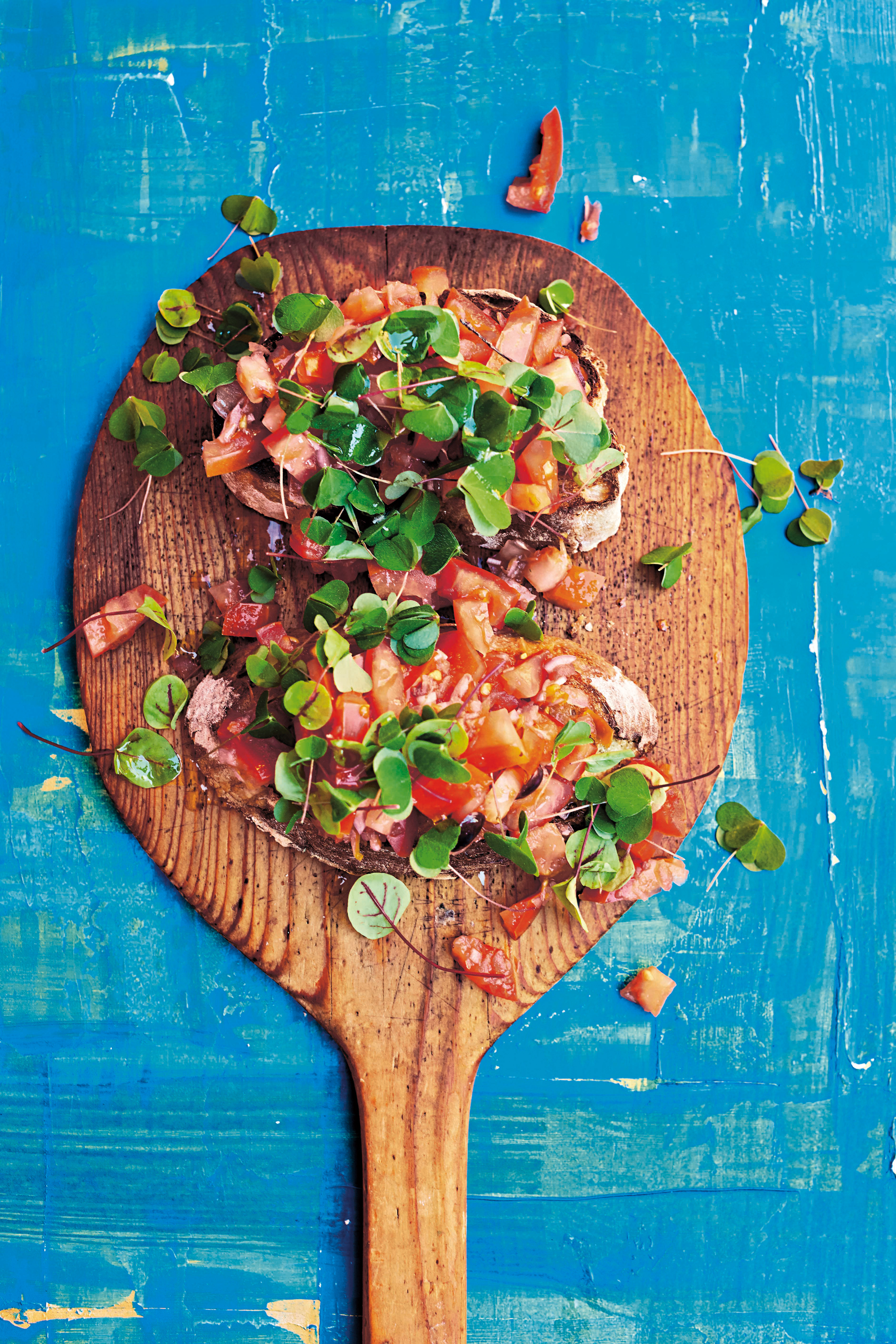 Method:

1. Cut the tomatoes in half and roughly chop or grate the cut surface coarsely with a grater (hold the tomato by the skin).
2. Add salt and suspend in a fine sieve for approximately one hour. If you grated the tomatoes you will obtain a thick consistency.
3. Finely chop the shallots and garlic and quickly fry without allowing them to brown in a hot pan with one teaspoon of the olive oil.
4. Mix with the tomato mixture, the remaining olive oil and red wine vinegar and season with salt.
5. Halve the chilli and remove the seeds.
6. Shred the basil leaves, sorrel or chosen herbs.
7. Top the tomato dip with chilli and herbs.
8. Serve with freshly toasted sourdough bread or roast chicken breast with grilled salad.
Happy Food For Life by Niklas Ekstedt and Henrik Ennart, photography by David Loftus, is published by Bloomsbury Publishing, priced £22. Available now from Amazon