Professor Peter Edwards FRS joins GWPF Board of Trustees
The Global Warming Policy Foundation is pleased to announce that Professor Peter Edwards has joined its Board of Trustees.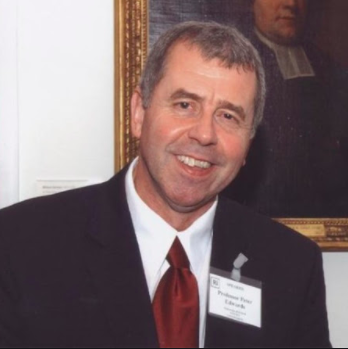 Peter P. Edwards FRS ML is Statutory Professor of Inorganic Chemistry and former Head of Inorganic Chemistry and a Fellow of St Catherine's College at the University of Oxford.  
Following BSc and PhD degrees at Salford University, Edwards held positions at Cornell University (concurrently, British Fulbright Scholar and National Science Foundation Fellow), the University of Cambridge (Lecturer and Director of Studies in Natural Sciences, Jesus College and Founder of the first Interdisciplinary Research Centre in the UK; that in superconductivity), the University of Birmingham (Professor of Chemistry, and of Materials, and Founder and Co-ordinator of The UK Sustainable Hydrogen Energy Consortium) before moving to his present position in 2003.
Edwards is the recipient of the Corday-Morgan Medal (1985), the Tilden Lectureship (1993) and Liversidge Award (1999) of the Royal Society of Chemistry.  He was elected a Fellow of the Royal Society in 1996 and was awarded the 2003 Hughes Medal of the Royal Society.  He has made seminal contributions to fields including high-temperature superconductivity, the electronic properties of metal nanoparticles, the metal-insulator transition and hydrogen storage and CO2 utilisation technologies.
In 2009 Edwards was elected to the German Academy of Sciences Leopoldina, and in 2011 elected Einstein Professor of the Chinese Academy of Sciences.  In 2012 he was awarded the Bakerian Lecture by the Royal Society "in recognition of decisive contributions to the physics, chemistry and materials science of condensed matter, including work on the metal-insulator transition".  
In the spring of 2012 he was elected International Member of the American Philosophical Society; one of only four people from the UK to be awarded this honour across all subjects and disciplines. Later that year he was awarded the Worshipful Company of Armourers and Brasiers Materials Science Venture Prize for his work on new, low-cost, high-performance conducting oxide coatings for solar cells and optoelectronic materials.  In 2013 he was elected Member of Academia Europea, and in 2014 he was elected Foreign Honorary Member of the American Academy of Arts and Sciences.
Edwards is Co-Founder of the King Abdulaziz City of Science and Technology–Oxford Centre for Petrochemical Research (KOPRC).  In 2018 KOPRC was designated a Centre of Excellence in Petrochemicals by the Kingdom of Saudi Arabia – the only such centre outside the Middle East.  This recognition stemmed from two leading advances of pressing global concern: first, the discovery of an earth-abundant catalyst to produce aviation fuel directly from CO2; and second, a process for producing high-purity hydrogen from plastics waste.