Liverpool reminded us of their awesome attacking power by putting seven goals past Manchester United last weekend, but their defence is going to be just as important in their race for a top-four finish.
"I was surprised to see that Liverpool have kept five clean sheets in a row in the Premier League," said BBC Sport's football expert Chris Sutton.
"Yes, they lost 5-2 at home to Real Madrid in the Champions League in the middle of that run, but it is still an important sign of some progress for Jurgen Klopp's side, after all their problems at the back this season."
Sutton is making predictions for every Premier League game this season, against a variety of guests.
For this weekend's fixtures he is up against Stereophonics guitarist Adam Zindani, who supports his hometown team Birmingham City.
Zindani's new solo album, Black Eyes Blue, is released on 24 March.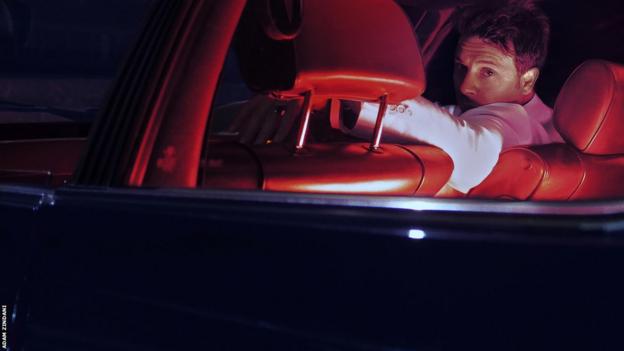 Zindani did not have much choice in which team he supported, telling BBC Sport: "I'm from a family of Blues fans, so I inherited that from them really.
"I really caught the bug for football from my kids, though. They are heavily into it and we've been to a few Birmingham games together but I follow the Premier League with them too – usually catching up with what has happened on Match of the Day.
"They play a lot of football as well, but I didn't really do that when I was younger. Before I got into music I was a table tennis fan, although my mates would always try to take the mickey and tell me it wasn't a proper sport!"
Birmingham have not been in the Premier League since 2011 and have not really looked like returning since they finished fourth in the Championship in 2012.
This season they are languishing in 19th place, after going on a run of four straight defeats before their draw with bottom side Wigan last week.
So, how will they get on against Rotherham, who are a point and a place above them, at St Andrew's on Saturday?
"We have some really good young players in the squad like Hannibal Mejbri, who is on loan from Manchester United, and when they shine, they really shine brightly," Zindani says.
"But we're not having a great time at the moment. I love Troy Deeney but he is injured and we are missing him badly.
"I'd like to be positive and say Birmingham will win 2-0 but realistically I don't think that is going to happen. It's more likely to be a 0-0 draw, or Rotherham will beat us 1-0."
When?

Result

Sutton

Adam

SATURDAY, 11 MARCH

Bournemouth v Liverpool

x-x

0-2

0-3

Everton v Brentford

x-x

1-1

2-2

Leeds v Brighton

x-x

1-2

0-2

Leicester v Chelsea

x-x

0-1

1-2

Tottenham v Nott'm Forest

x-x

3-1

1-2

Crystal Palace v Man City

x-x

1-2

0-4

SUNDAY, 12 MARCH

Fulham v Arsenal

x-x

1-2

0-2

Man Utd v Southampton

x-x

3-0

2-0

West Ham v Aston Villa

x-x

1-1

1-2

Newcastle v Wolves

x-x

1-0

2-2
A correct result (picking a win, draw or defeat) is worth 10 points. The exact score earns 40 points.
SUTTON'S PREDICTIONS
Games kick off at 15:00 GMT unless otherwise stated
SATURDAY, 11 MARCH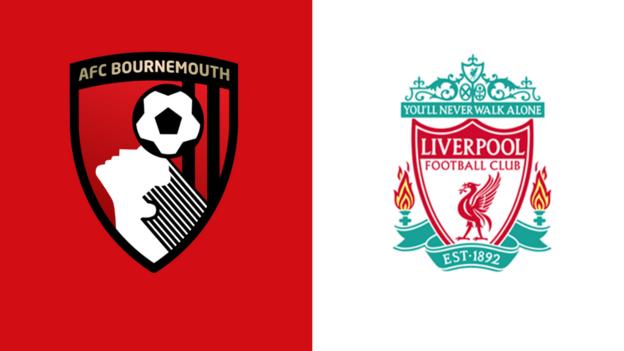 Bournemouth v Liverpool (12:30 GMT)
The great debate now, of course, after Jurgen Klopp's side walloped Manchester United, is 'are Liverpool back?'.
Is this the turning point for them, not to go and rescue their tie with Madrid, but to really push on to finish in the top four?
We are about to find out.
This is Liverpool's final league game in March, and they begin April by playing Manchester City and Chelsea (both away) and then Arsenal (at home) in the space of eight days. They really cannot afford any slip-ups on the south coast before then.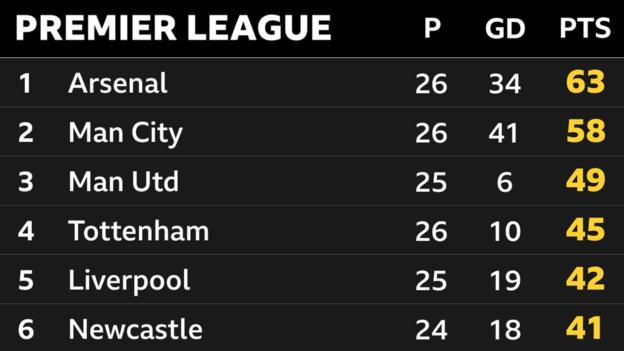 It's going to be almost impossible for them to turn things around in Madrid on Wednesday, but their focus can't be on that anyway – they just have to concentrate on getting a win here.
So, it is going to be interesting to see what team Klopp puts out. If you are a Reds fan, you are thinking he should go with the same line-up that he went with against Manchester United.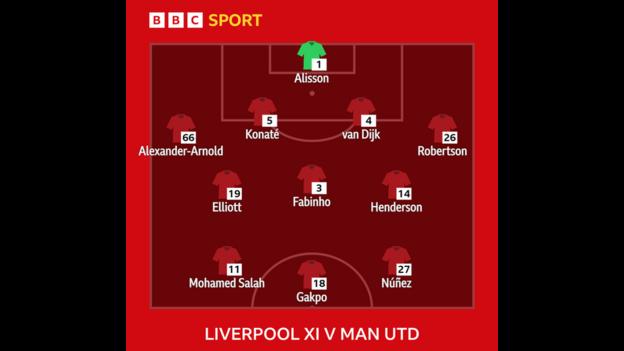 The most important aspects of Sunday were the performances of Cody Gakpo, who showed what a brilliant finisher he is, and Darwin Nunez, who has had a difficult season and has not always taken his chances.
If they play like they did in the second half against United, then they will definitely beat Bournemouth, but I don't think they will be racking up the goals again.
I watched the Cherries against Arsenal and they defended deep and made it difficult for the leaders to get through them, but they carried a threat too.
At the start of the season, I had Bournemouth down as being relegated, and then I thought the wheels had come off with the way they restarted the campaign after the World Cup.
But they have shown enough in recent games to give themselves a chance of staying up. I think they will lose on Saturday, but it won't be without a fight.
Sutton's prediction: 0-2
Adam's prediction: Liverpool were fabulous against United – Mohamed Salah was just unplayable. They didn't just beat them heavily, they did it in style. Bournemouth did really well against Arsenal and it was a great game to watch as a neutral but I don't think this will be as close. 0-3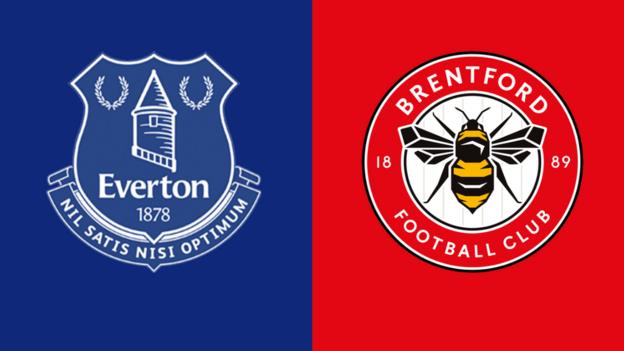 Everton v Brentford
This is an extremely awkward game to call.
Everton were unlucky not to beat Nottingham Forest last weekend but Brentford keep on getting good results – they have not lost in the Premier League since 23 October, a run of 12 games.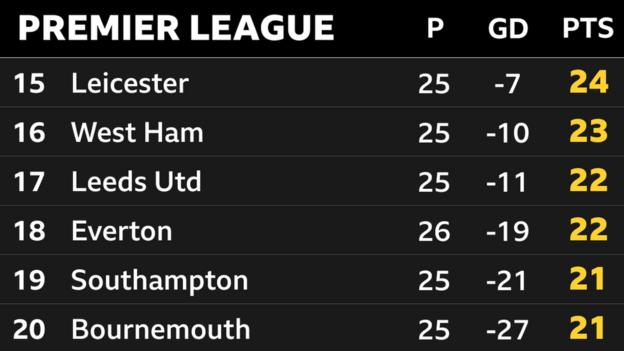 What I like about Everton is that they are scrapping under Sean Dyche. They had a bit of energy against Forest, who I find quite difficult to read.
I know why the Bees are doing well, though. They are well-organised, consistent with their level of performance, and don't concede many goals.
I have talked before about the importance of Everton's home games in their fight against relegation, because their away record is so wretched, but I don't think they will win every time they play at Goodison Park.
Sutton's prediction: 1-1
Adam's prediction: This is going to be a real battle. Everton's game with Forest last weekend was really scrappy and this could be very similar. I'd like Everton to win, but I can't quite see it happening. 2-2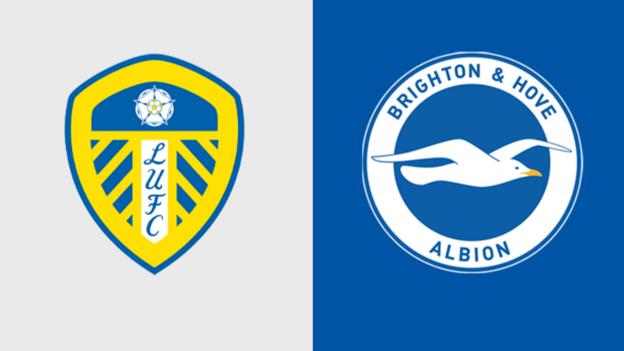 Leeds v Brighton
Leeds are pretty similar to Everton in that really they need to win their home games to give themselves a chance of staying up, and also because they don't carry much of an attacking threat.
In fact, Leeds have scored only one goal in their past five games in the league and FA Cup, which is why they are in so much trouble.
They are absolutely desperate for a win here but their problem is that they are facing a Brighton side who are not fazed by anyone.
The Seagulls open teams up and play with a wonderful freedom – they have clicked so many times already this season that they actually have a good chance of making the top four. They don't seem to fear anyone.
Leeds will have the backing of the Elland Road crowd, but they are going to have to show great intensity just to keep this one close.
Sutton's prediction: 1-2
Adam's prediction: Brighton are flying at the moment. Stereophonics singer Kelly [Jones] is a huge Leeds fan and I'd love to say they will get something here, but I think they are probably going to lose. Sorry Kelly! 0-2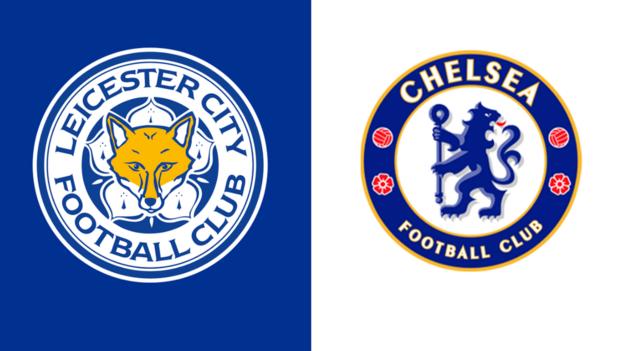 Leicester v Chelsea
Leicester have lost their past three league games and also went out of the FA Cup. They are struggling, and their manager Brendan Rodgers is coming under a bit of pressure.
The Foxes actually performed pretty well in their defeat against Southampton last time out but they need a positive result here otherwise the atmosphere at King Power Stadium might start to turn ugly.
I don't see them getting one, though. Chelsea's Champions League win over Borussia Dortmund on Tuesday was huge for their season and I am expecting Graham Potter's side to build on that here.
The Blues don't score many, but I worry about Leicester defensively and I think they can get picked apart. So, I'm going for Chelsea to sneak it, but only just.
Sutton's prediction: 0-1
Adam's prediction: Neither of these teams are having a great season but Chelsea will win this one. 1-2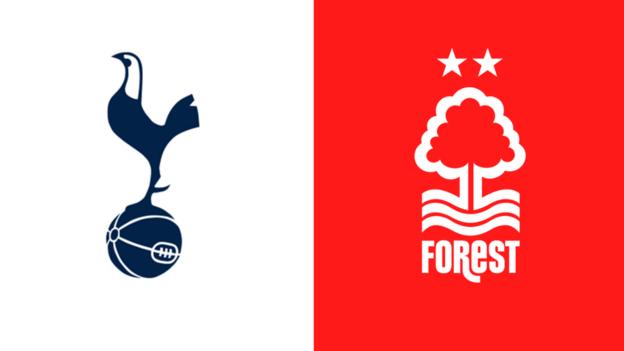 Tottenham v Nottingham Forest
I am absolutely sick of Tottenham's inconsistency – the latest example of which came in their draw with AC Milan on Wednesday that saw them knocked out of Europe.
Spurs defender Cristian Romero was an idiot to get himself sent off with a needless wild tackle – where is your discipline and team ethic when you need it? – but it was a dismal night for them all round.
The worst thing about their performance was because there was so much at stake.
They had already played a weakened team against Championship side Sheffield United in the FA Cup last week and gone out of that, which really annoyed a lot of their fans because they haven't won a trophy since they lifted the League Cup in 2008.
I shouldn't be surprised though, because so many of their performances all season have been really poor, even when they've won – give or take the odd moment where they have played well and made people think they are heading in the right direction.
That's not the case – there is a pattern with Spurs over the past few months when you look at their run of results where they win a couple, then lose a couple, or win one week and lose the next.
That represents a really disappointing season for Tottenham and I think they have gone backwards. They lack a ball-playing midfielder and the boos from their fans after the Milan game showed what they think of the situation.
Now Antonio Conte's side are only playing for fourth place, and for some pride after going three games without a win and going out of two competitions.
But you know what that means. Yes, we will see a response from Spurs and they will probably win this one comfortably.
If it happens, let's not pretend it will mean they have turned the corner.
Forest have got the worst away record in the top flight with only one win, and six points in total, from 12 games. And Steve Cooper's side got beaten 4-0 by West Ham the last time they were on the road.
Sutton's prediction: 3-1
Adam's prediction: Brennan Johnson is a brilliant player and I think Forest will give Spurs a good game. I'm actually going to go for an upset here. 1-2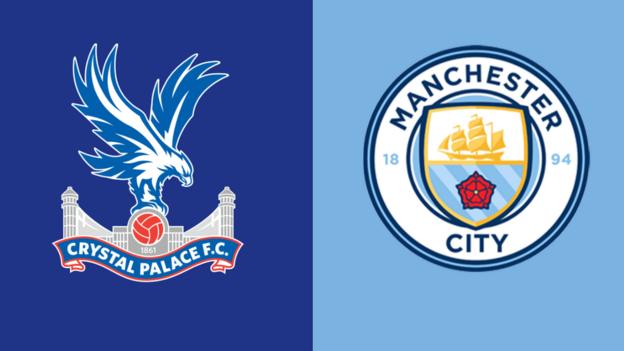 Crystal Palace v Man City (17:30 GMT)
I don't think Crystal Palace are getting dragged into a relegation battle because of their long winless run – they are in one already.
Manchester City were a bit flat against Newcastle last week but they still did enough to win. Now they need to keep their foot on the throttle, to try to reel Arsenal in.
City's biggest issue here is probably their Champions League tie with RB Leipzig on Tuesday. Pep Guardiola will be shuffling his squad with that game in mind.
Still, Phil Foden's return to form is massive for them. He has given them a lift at the right moment, and his imagination and energy could make the difference here too – if he plays.
Sutton's prediction: 1-2
Adam's prediction: I don't think Palace have got much hope of stopping City and I wouldn't be surprised if they win the title. Arsenal are playing well but I wouldn't want City chasing me, no chance. 0-4
SUNDAY, 12 MARCH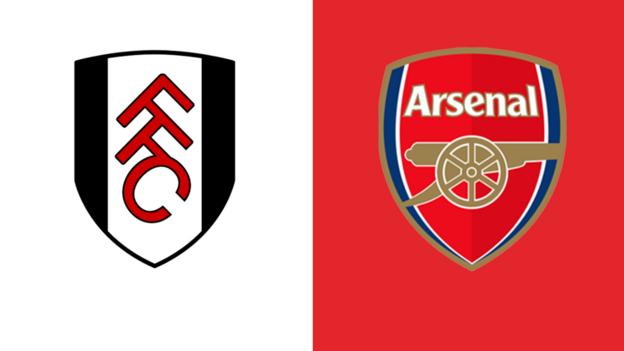 Fulham v Arsenal (14:00 GMT)
What a great game this is going to be, and what a test for Arsenal.
I really enjoyed watching the Gunners last week. Who would have thought that Mikel Arteta's side would have been celebrating at full-time of a game against Bournemouth like they had just won the World Cup, but I get it – I was excited too, I actually jumped out of my seat when they scored their winner.
What Arsenal are doing is brilliant, but I am concerned about whether they can keep it up because they are so stretched up front.
Leandro Trossard came off injured against the Cherries and Eddie Nketiah has lost his way a bit. Gabriel Jesus has been back in training and I wonder how close he is to a return – because he is going to be massive in this run-in.
Playing in the Europa League on Thursday is going to be a distraction for Arsenal but they have to focus on the Premier League now – when are they going to be in a position like this again?
Fulham have been flying and will have a real go at them, the same as they did at Emirates Stadium in August when the Gunners came back from a goal down to win late on, with Jesus getting the crucial goal.
This time? It is going to be another close one, but I am backing Arsenal to find a way, again.
Sutton's prediction: 1-2
Adam's prediction: Arsenal are playing brilliantly. They just keep on winning. 0-2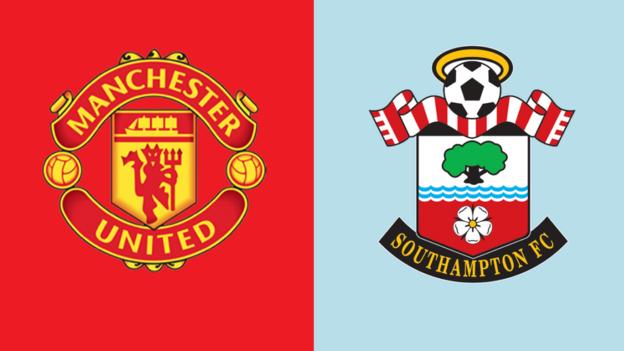 Man Utd v Southampton (14:00 GMT)
Manchester United forward Marcus Rashford insists his side didn't give up when they were getting hammered by Liverpool, but their second-half performance at Anfield was not a good look.
As bad a day as it was for United – it was embarrassing for anyone who played, and they will keep being reminded of it for many years to come – some of the fall-out from that game has been over the top.
To suggest United's season is going to crumble now is just silly when you consider the run they were on beforehand, and the way they were getting those results. We've seen their players have got a bit about them already. Yes, they need to respond, but I think that is exactly what will happen.
Southampton got an important win over Leicester last time out and this will not be a stroll for Erik ten Hag's side but I suspect United will play with some anger in this game, and against Real Betis on Thursday too. Because of that, I think they will win.
Sutton's prediction: 3-0
Adam's prediction: What happened at Anfield was awful for United but I do think they will bounce back because they have been playing so well. 2-0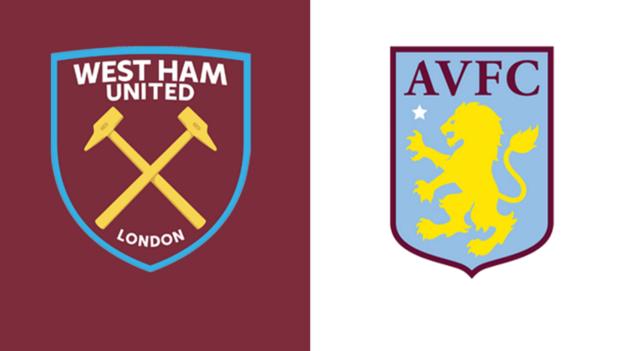 West Ham v Aston Villa (14:00 GMT)
Things were bad for West Ham last week. Very bad. Their defeat by Brighton was an absolute humiliation, because they were pummelled.
I could copy and paste what I said before West Ham played Forest a couple of weeks ago – Hammers boss David Moyes needs a result here.
They beat Forest 4-0 and got everyone thinking that West Ham were back, but Aston Villa are really awkward opponents.
There is no way Villa are getting beaten like that, and I am not sure a draw will keep the Hammers fans happy.
I actually really fancy Villa to win this but Danny Ings will be up front for the Hammers against his former club, so he is going to score.
Sutton's prediction: 1-1
Adam's prediction: Villa play some nice football at times and even though I'm a Blues fan I am happy to see them do well for the city. West Ham are not firing at the moment, I'm not sure why. 1-2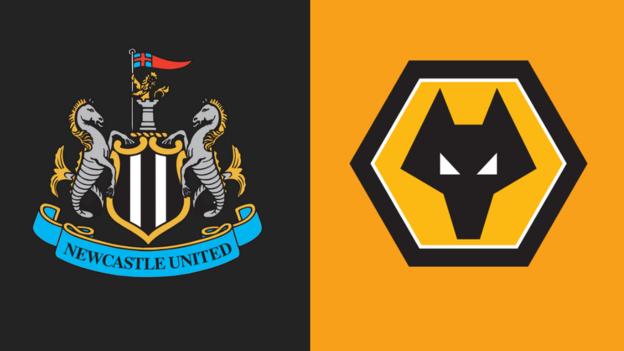 Newcastle v Wolves (16:30 GMT)
Newcastle need to get back on track after five games without a win in all competitions, but they have not scored for 315 minutes now and that lack of bite is their biggest problem.
They created some chances against Manchester City last week, but they really need someone to start putting them away if they are going to stay in the hunt for a top-four place.
I don't think Eddie Howe's side are feeling sorry for themselves, because they are still playing well up until the final third. Their fans are proud of their efforts this season and will really get behind them here too, which will help.
Wolves got a great win over Tottenham last week but they are not out of trouble yet. They will make life difficult for Newcastle but I am still going for a home win – albeit a very narrow one.
Sutton's prediction: 1-0
Adam's prediction: I'm going to go with some goals here. 2-2
Chris Sutton and Adam Zindani were speaking to BBC Sport's Chris Bevan.
How did Sutton do last week?
From last weekend's Premier League fixtures, Sutton got seven correct results from 10 matches, with one exact score, giving him a total of 100 points.
That meant he beat rapper and Arsenal fan, AntsLive, who got three correct results with one exact score, giving him a total of 60 points.
Gaz Coombes

120

Ali Bruce-Ball, Modernlove drummer Cian McCluskey

110

Ben Bruce, Liam Fray of The Courteeners

100
Chris Sutton (average after 25 weeks)
71

Ian Broudie, GK from Bad Boy Chiller Crew, Corey Deshon, Kasabian's Serge Pizzorno, Editors bassist Russell Leetch, Aaron Moorhead, Phoenix singer Thomas Mars

70

AntsLive, Ross MacDonald from The 1975, Ryan Porteous

60

Justin Benson, Al Greenwood from Sports Team, Dapz on the Map, Chesney Hawkes, Ronnie Huxford from Those Damn Crows, Maulo

50

Blake Bowman, Tom from Dry Cleaning

40

Jessica McHale, Olivia Chomczuk, Casper van Dien, Oli Shasha from FEET

30

Juice Menace, DJ Schak, Patrick Whelan

20
Chris Sutton

1,770

Guests

1,660
How did you get on?
Although 34% of you did think Liverpool would beat Manchester United, 42% went with a United win.
Another close call did go your way, though, with 42% correctly predicting a Brentford win, while 37% thought Fulham would draw with the Bees.
Position

Correct results

1. Chris

7/10

2. You

6/10

3. Guest

3/10
*Win, draw, loss prediction based on highest % of vote for each match.
1. You

130/251 (52%)

2. Chris

121/251 (48%)

3. Guests

115/251 (46%)