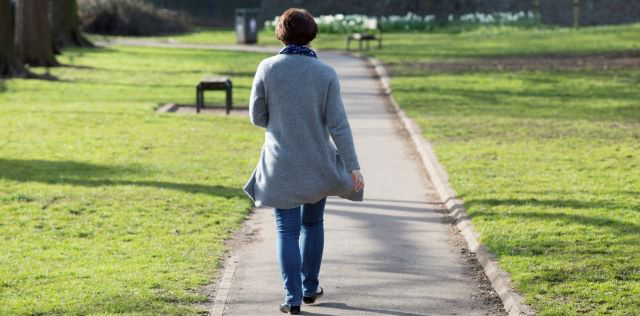 Dear Members,
We hope that you're all keeping safe and well during this unsettling time.
As you can imagine, this month's update is a little different as the current situation has a huge impact on all of our lives. Up and down the country, our Living Streets staff are working hard from their homes to ensure that when this crisis subsides we will be in the best place possible to work with you to create better streets for walking.
Thank you for your continued support; we simply couldn't carry on our important work without you.
Walking and coronavirus

As the UK locks down in response to the coronavirus outbreak, we are still allowed to leave the house once a day for exercise.

Kath, our Media Manager, has written a blog post around the importance of walking and physical activity, especially in times such as these.
Look after your mental health

Self isolation can have a pretty overwhelming impact on our mental health.

There are various ways we can manage our wellbeing and being physically active is one that the government has stressed. Our recent report has found that being physically active can lead to feeling happier and less anxious.
How daily travel harms the planet.

New data analysis is starting to show that the coronavirus UK lockdown has caused a big drop in air pollution across the UK's major cities. Stephen Edwards, our Director of Policy and Communications, and Dom Jacques from Moortown Living Streets Group made some stellar contributions to a BBC Future article on the environmental impact of regular commutes to work.