Wondering how you can help others during the coronavirus pandemic? Being community minded could benefit us all right now.
Lots of people have started to ask: how can I help others during the coronavirus pandemic?
Doing our bit to help minimise the spread of the virus is paramount, of course. But beyond that, in times of heightened anxiety and uncertainty, especially when so much feels out of our control, tapping into our community spirits and thinking of how we can possibly help others during coronavirus, can benefit everyone.
Not only could it mean more vulnerable people get vital lifelines and support, there's tremendous benefit to our own personal wellbeing too.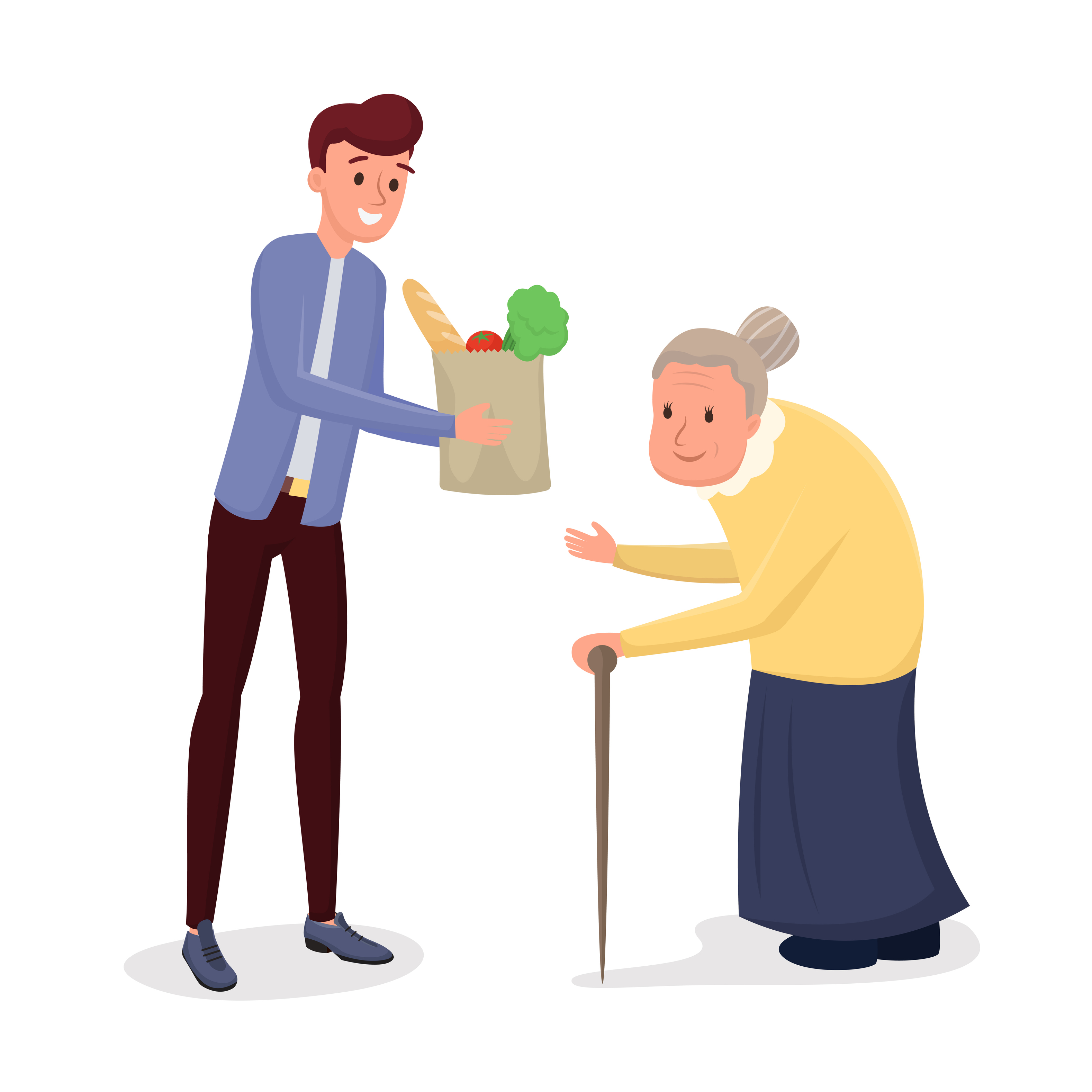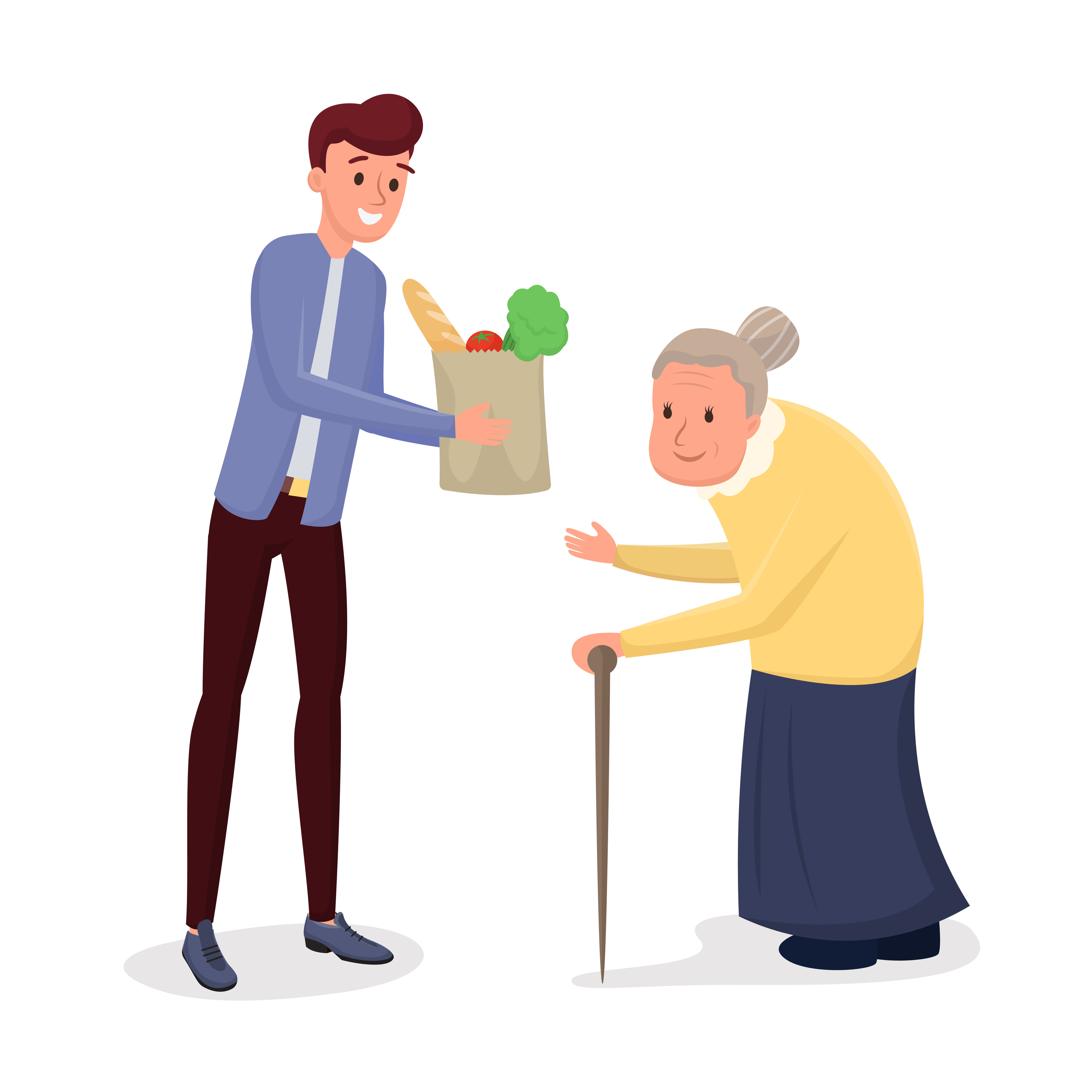 Wondering how you can help older people during the coronavirus pandemic?
"Helping others keeps us anchored in perspective, focused on something constructive and purposeful, and deepens our feelings of connection at a time that is very alienating for many," says psychologist, wellbeing author and health coach, Suzy Reading (suzyreading.co.uk).
"When we feel our minds spiralling into the 'what ifs'," she adds, it can really help to "bring it back to 'what can I do?'. We can make smart, nourishing choices and we can be socially responsible to take care of the vulnerable. This is a time when we need to be engaging in soothing, life-giving practices so we can stay calm, and for looking for simple ways we can help others feel less alone. All it takes is a phone call to provide a kind ear or happy distraction, a letter communicating care, or arranging a thoughtful package of goods."
So, while we can't click our fingers and make it vanish (unfortunately), could pulling together to help others during coronavirus be the soul-soothing tonic we all need? Here's 5 ways to help others, and yourself, feel better…
1. Pick up the phone

Volunteering isn't practical for everyone, but even small acts of kindness can go a very long way. A chat on the phone can make a world of difference to someone's day if they're isolated, possibly lonely and cut off, or very worried and anxious. Texts and messages have a place too of course, but actually talking gives us an extra level of that all-important sense of connection (aka soul nourishment).
Whether you're single and live alone, or being cooped up with the kids for too long is driving everyone a bit bonkers, a good chat with someone beyond our own four walls can bring welcome relief for all of us.
2. Distract an anxious pal
For those caught in its grip (most of us, at some point or other, right?), anxiety is very real and can be very overwhelming – which a heck of a lot of people are experiencing right now.
This isn't something we can just snap out of, and everybody responds differently. Thankfully, there's lots we can do to help manage anxiety. Going easy on ourselves, and each other, is a helpful starting point – and offering up a dose of distraction can work wonders.
How about sending a friend an amazing, uplifting magazine article on something completely unrelated to coronavirus? Posting them your favourite feel-good book or comedy suggestions? Or simply sitting with them and catching up with some silly gossip and cup of tea (works via FaceTime or Skype too, when distancing/isolating) – anything to take the focus off their worry and lightens the load for a moment. Bonus: your own anxiety levels will benefit too.
3. Is there an elderly relative or neighbour you could check in with?
Whether it's an aunt living alone on the other side of the country, or the elderly couple a few doors down, a few phone calls to check in (or a knock on the door, if it's practical and sensible to do so) could be a really helpful gesture.
The charity AgeUK highlights that, in terms of helping older people during the coronavirus pandemic, following advice and "keeping up to date with reliable sources of information, such as the NHS website and NHS111" is important.
"Some older people, or those with underlying health conditions, have already, or may decide, to reduce their social contact. We should respect people's decisions and think about practical ways to support them, like picking up some shopping, or help by running some errands," says an AgeUK spokesperson. "If it's safe to do so, you can pop in, but you can also stay in touch over the phone, online or by post. It's also worth thinking about sensible steps that may need to be taken if the situation progresses." For further info, AgeUK has created a page on their website with COVID-19 advice here.
If you'd like to actively volunteer, get in touch with some local charities to see if they are looking for extra help. Local volunteer initiatives are also cropping up all over the country, matching people who are able/looking to provide their time or assistance with those in need of help. Many are using Facebook to coordinate efforts, so have a search for groups in your area. Do be sensible and safe however, and check reasonable measures are in place and that details are legitimate before meeting up with any strangers from the internet – whether you are volunteering or looking for help.
4. Support your local food bank
For those who can afford it, supporting your local food bank is a great way to help others. If you can't get to one of the local supermarket drop-offs, another option is online cash donations via the Trussell Trust website (trusselltrust.org).
"It is possible food banks will face increased demand as people lose income, at the same time as food donations drop or staff and volunteers are unavailable, due to measures rightly put in place to slow the spread of infection," says Trussell Trust chief executive Emma Revie. "We're working with our network on how best to support people as the situation unfolds. Wherever possible, food banks will continue to provide the lifeline of emergency food to people unable to afford the essentials and we encourage the public to continue donating after checking with their local food bank what items are most needed."
5. Be mindful with social media
If you're fairly active on social media, before posting that status update, or sharing that news article or meme, could you take a moment to consider what impact it might have? Also, social media can be an important force for good for many people, especially during times of isolation, so it's a good idea to be mindful of how we're using it. "It helps to be mindful in conversation to avoid creating more fear, and we have a role on social media to be supportive, creating an online community presence while people are so physically isolated," says Reading.