Joseph deGraft-Johnson
Joseph isn't entirely sure why his father brought him to the UK when he was 12, though he suspects it was to help with the ill health he experienced as a child. Joseph was certainly enthusiastic about the move from his native Ghana, having read a book that suggested 'travel broadens the mind'. Sadly, though, once he started school in the Norfolk village of Hunstanton, broad minds appeared to be in short supply.
While being made a prefect gave Joseph a sense of purpose, his status as the school's only Black pupil meant he was subjected to continuous racism, which informed his outlook – and would make him worry for his own children going to school years later. "My experiences led me to conclude that White and Black people lived in completely separate worlds," admits Joseph. "Even though both were on the same planet, they experienced the world differently."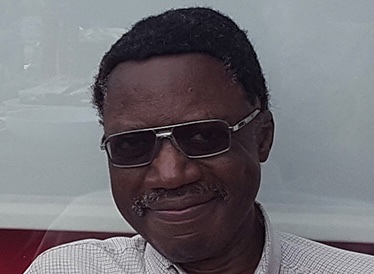 "I felt racism was hardwired into a lot of White British people from a young age and becomes their norm. They do not see it as something wrong or bad. It was just something one had to accept, or so I thought."
Thankfully, this belief changed when Joseph went to college in Oxford, a time he has fond memories of, with its multi-racial and multi-cultural providing a reminder that not everyone shared bigoted views. "I was surrounded by students interested in challenging and combatting the racism they were witnessing. Some actively did things like hosting talks, discussions and other seminars to help educate people."
These pockets of progressive thinking felt fewer and further between for Joseph as the 1970s began, when he moved to Chelmsford in Essex, and structural and overt racism became his reality once more. "I carried on living there because I was studying for an external degree at London University," he says of why he remained undeterred. "After graduation, I got a job in the UK Civil Service and worked at HM Revenue and Customs."
Joseph retired in 2013, and is in the process of writing a book about his life.