A big bunch of red roses is, for many people, the ultimate Valentine's Day gift.
As romantic gestures go, a bouquet is hard to beat, and while freshly-cut flowers may seem like an eco-friendly option compared to say, a giant teddy bear or a heart-shaped helium balloon, that's not necessarily the case.
The truth is, there's no simple answer to the question: are cut flowers bad for the environment?
"It all depends on what type of flowers they are, where and how they were grown, how they were transported and how they have been stored and packaged," says Dr Paula Owen, founder of sustainability agency Green Gumption. "Each of these elements has its own environmental impact; the size of that impact dependent on the method.
"The energy needed to grow the flowers – if in a cold climate, the power needed to refrigerate them once they have been cut, and the fuels required to transport them, sometimes half way around the world – can add up to a large carbon footprint.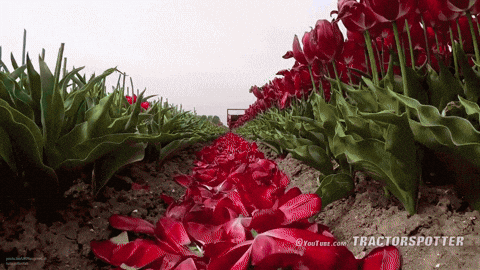 "Then you have the potential damage caused by the pesticides and herbicides – not only to the environment, but to the pickers and florists that handle them."
The problem with Valentine's Day bouquets in particular, is that it's winter in many parts of the world where the day is celebrated, meaning blooms have to be imported.
"Your traditional bunch of red roses are going to have been on quite a journey to get to you for February 14," says Owen. "They will have most probably been grown in Kenya, more than likely sprayed heavily with pesticides and herbicides, cut and stored in precisely controlled refrigerated conditions, then flown to either mainland Europe or straight to the UK.
"Then stored again in refrigerated conditions before being packed – if for supermarkets, most likely in hard to recycle plastic film – all ready for you to purchase.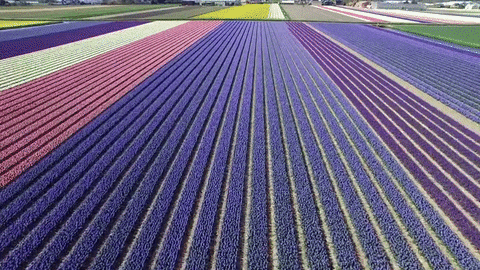 "All of the above comes with a large carbon footprint already, and when the flowers are wilted and beyond their best, they typically get chucked in the bin, and sent to landfill, where they will anaerobically rot to produce methane, a powerful greenhouse gas."
Suddenly, those dozen damask roses aren't looking so appealing. But, there are steps you can take to minimise the impact of your Valentine's gift.
"The least environmentally damaging cut flowers will be those that are in season and grown locally," says Owen, "ideally without the need for energy to heat greenhouses; not stored for long in refrigerated warehouses and lorries, and minimally packaged in recyclable paper."
It's unlikely you'll be able to find roses that fit those criteria in February, however, so Owen suggests an alternative.
"If you want to stick to tradition on V Day, why not buy your beloved a rose bush instead? It will not look very pretty in February, but will provide locally sourced, organic blooms for years to come.
"If you're not a stickler for tradition, how about a pot plant instead, which has a much longer lifespan?"
As for the rest of the year, try to buy flowers that are locally sourced rather than imported from afar.
"Personally, I subscribe to a start-up flower delivery service Freddie's Flowers," Owen says. "I get a bunch once a month. They source as much as they can from the UK and have a different arrangement each time, using whatever's in season.
"It all comes in a reusable cardboard box that I return to the delivery guy when I accept my next bunch, and its flower food comes in a compostable sachet."
And wherever you get your flowers from, when they've wilted, try to always dispose of them in a garden waste bin or compost heap, to avoid them ending up in landfill.